MAZI Photo Gallery
Photo Essay: Ghana Welcomes OURMedia 7 to Africa
by Alfonso Gumucio-Dagron

In August 2008, this banner welcomed academics, practitioners and activists of participatory communication to the OURMedia 7 International Conference at Kofi Annan Centre for Excellente in ICT, Accra, Ghana. Forty-two countries were represented.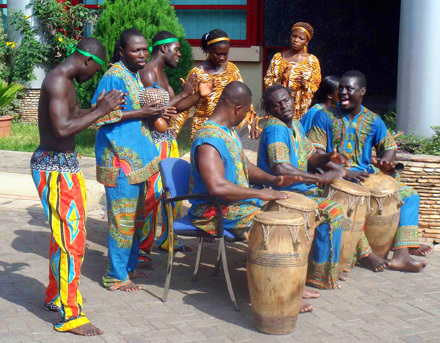 Musicians greeted participants on the first day of the five-day conference.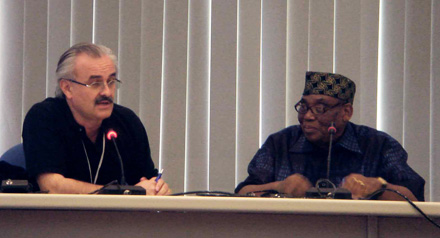 During the keynote panel, Alfonso Gumucio-Dagron (left), the Consortium's managing director of programmes, and Dr. Alfred E. Opubor, the first African scholar to earn a Ph.D. in communication, discussed a video message sent by John Downing, one of OURMedia's founders.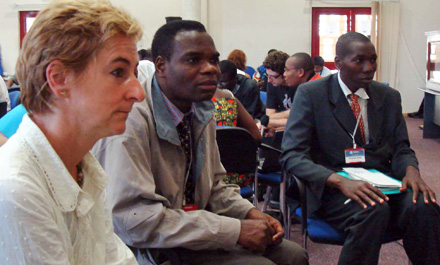 Participants worked in groups in more than 18 workshops and parallel sessions on various subjects.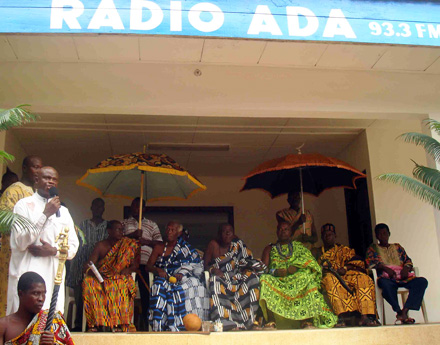 OURMedia 7 participants made a one-day field trip to Radio Ada, the first community radio in Ghana, celebrating its tenth anniversary. Leaders of the Dangme East District, near Ghana's border with Togo, welcomed the visitors.


Alex Quarmyne, executive director of Radio Ada, told the group how he and his wife, Wilna, struggled years to obtain a license for the station.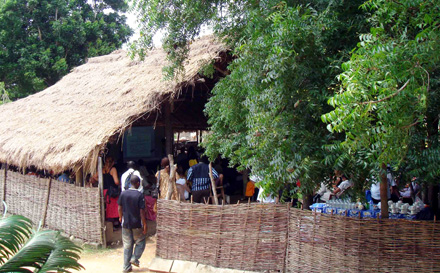 The plenary session that day was held in Radio Ada's outdoor community meeting room.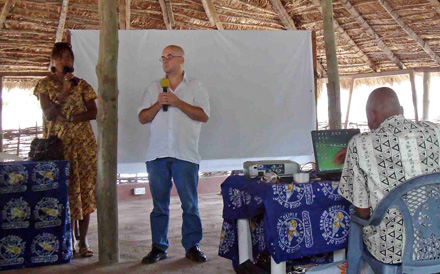 Steve Buckley, president of AMARC, World Association of Community Radio Broadcasters, addressed the participants.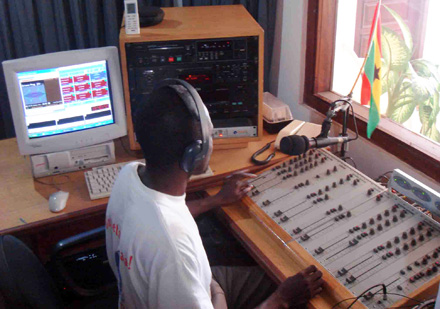 Radio Ada's main control room window faces outside, making the facility accessible to the community.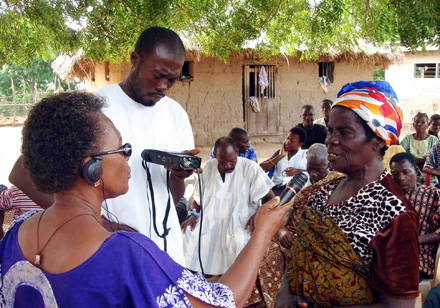 Radio Ada reporters conducted interviews and facilitated discussion at nearby Dorngwam village.
Click here to return to Mazi 16