MAZI Photo Gallery
Photo Essay: How Community Radio Helped Move Democracy Forward in Sierra Leone by Bill Siemering
In war-torn Sierra Leone, one of the world's poorest countries, radio is the most important communication medium. The nation has a 60 percent illiteracy rate and virtually no newspapers outside its capital city, Freetown. Sierra Leone ranks 176th out of 177 countries in the United Nations Development Programme Index of Human Development. A 10-year civil war left as many as 50,000 people dead and thousands more became refugees in their own country.
Despite these challenges, in late summer of 2007, fair and transparent elections resulted in a peaceful change of government.
Developing Radio Partners played a key role in these elections as it completed the latest stage of its work in building the capacity of independent media. The nonprofit organisation, established in 2004, partners with other organisations to build "vibrant, participatory communities internationally, through the development of financially and editorially independent media services with a focus on community radio." According to DRP's Web site, "Effective community radio programming helps to stimulate community discussion about attitudes and beliefs, and promotes behaviour change."
Partnering with Search for Common Ground, a non-profit that seeks cooperative solutions to conflicts, DRP provided training to the country's Independent Radio Network (IRN) on voter education and election coverage preparation.
Work begun in 2005 continued when DRP consultants met with local radio station staffs, government officials and others to create a plan to develop the independent radio sector. The World Bank recommended implementation of the plan to promote national accountability.
In March and April of 2007, DRP consultant Terry Fitzpatrick spent three weeks working with local stations and a production team from the IRN to create the first weekly national news program featuring reports from outside of Freetown.
Next, Fitzpatrick provided voter education training as well as training on preparation of local and national coverage of the elections. He also created an election handbook.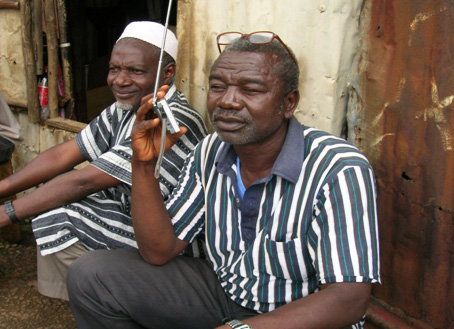 The IRN broadcast information and news about the election to the people of Sierra Leone, a first for this country.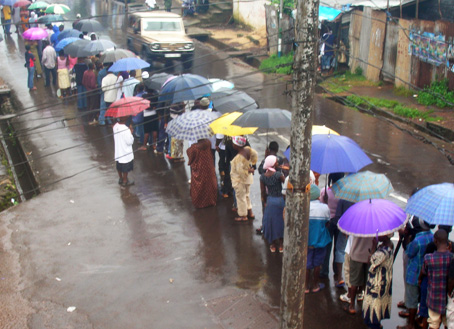 On August 11, 2007, thanks to their community radio and determined to make their voices heard, a record 75.8 percent of Sierra Leone's eligible voters stood in the rain to cast their votes for the parliament and president.
As election results were broadcast, people cheered in the streets.
The high voter turnout and successful elections marked a turning point for the country. According to Search for Common Ground, "The national elections marked a critical benchmark in Sierra Leone's transition out of its brutal, decade-long conflict."
The organisation also reported the elections "were hailed as free and fair and a positive example to the region of how to conduct peaceful and transparent elections in the poorest of countries."
The National Electoral Commission, political parties, observer groups and the public praised the Independent Radio Network. The Media Monitoring and Refereeing Panel commended "the admirable roles being played by media institutions such as … the Independent Radio Network, the BBC Trust and Talking Drum Studio." It said these organisations were "charting the way forward for the media to be actively engaged at all levels of the political process in the country." In contrast, other media outlets were censured for "inciting violence, promoting hate, malice, tribalism and political intolerance."
Search for Common Ground attributed the Independent Radio Network's success to, among other things, the expert technical assistance of Developing Radio Partners in building local radio capacity.
Developing Radio Partners is proud to have played a role in these elections which moved democracy forward in Sierra Leone and showcased the power of community-led radio in bringing about positive social change.
Click here to return to Mazi 16