MAZI Articles
Photo Essay: Public Conversations in Cameroon About AIDS
by Denise Gray-Felder with Dominique Kondji Kondji and BCH Africa Staff
The photos in this essay were taken by the team of dialogue facilitators (animators) and staff of BCH Africa in Cameroon.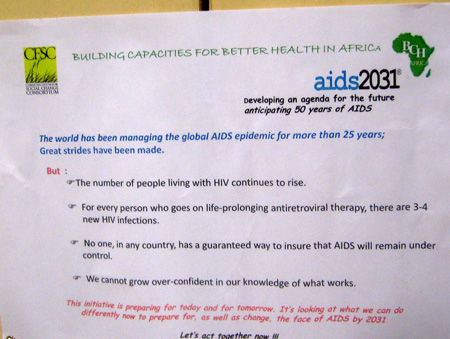 In partnership with BCH Africa, a Cameroon-based non-governmental organization, the CFSC Consortium sponsored a series of public conversations that were face-to-face and via live radio broadcast. This sign welcomes participants to a public dialogue in Yaounde and explains some of the reasons why an aids2031 initiative is needed.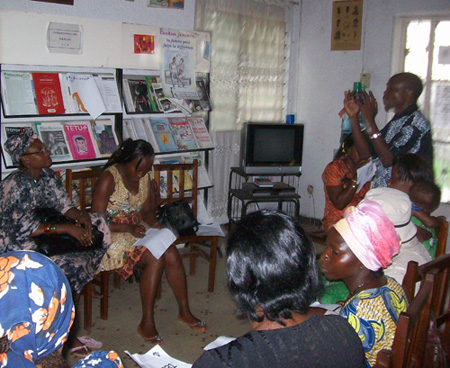 A key group of Cameroonians who are quite vulnerable to HIV are women of means, or those who are otherwise termed "wealthy women." By having discretionary income, such women are able to support partners—typically younger men—who may be carrying HIV. A dialogue session took place with such women who self-identified and who are organising themselves into support groups and associations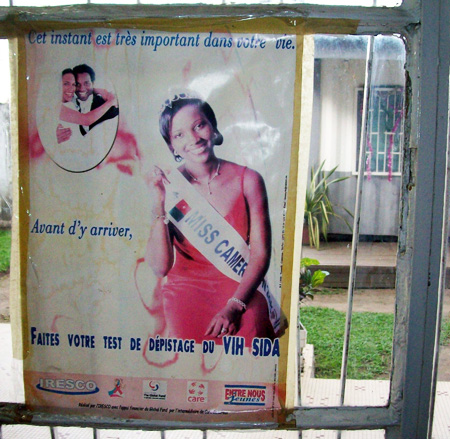 Most people in Cameroon are proud of their beauty queens. Posters and ads like this one appear around the country urging married copies and all other sexually active adults to get tested for HIV and AIDS.
("VIH SIDA" in French)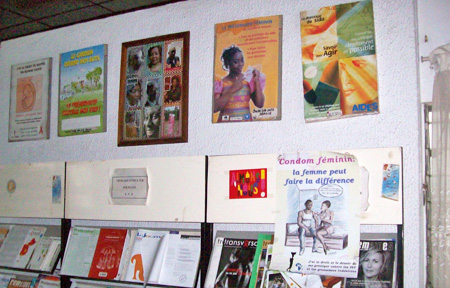 Participants in the AIDS public conversations in Cameroon noted that there is much printed material available—like that displayed in this resource centre supported by the National AIDS Council—but that such materials often do not speak to the particular needs of "hidden" groups of people such as men having sex with men or wealthy women.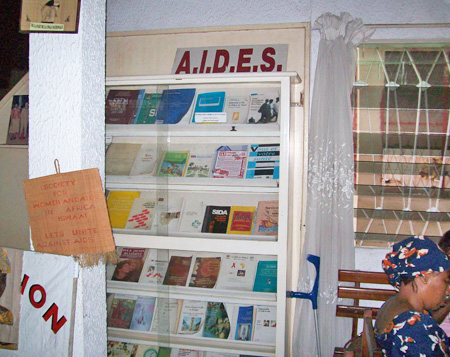 Many participants in the public conversations about the long-term management of AIDS decided to educate themselves and others in their households and communities.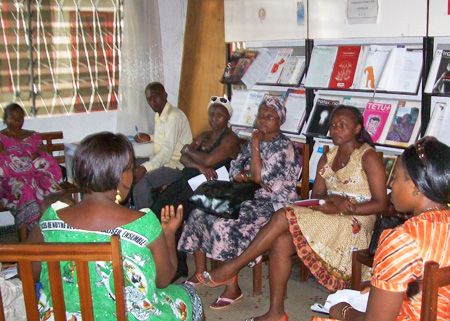 Women of means have begun organising themselves into a Cameroon Women's Association in order to address the particular needs of young and middle-aged women in preventing exposure to HIV and AIDS. As a result of the Consortium-aids2031 public conversations and stakeholder dialogues in Yaounde and Doula, strategies for addressing the special communication challenges in reaching women emerged at national, regional and local levels.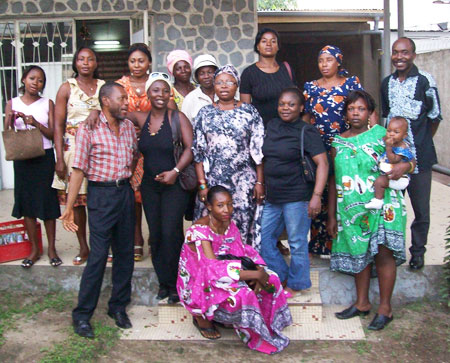 At the conclusion of the private meeting with wealthy women, some participants gathered with the BCH staff. They demonstrated their commitment to reach out and help various stakeholder groups better prepare for a long-term future living with AIDS.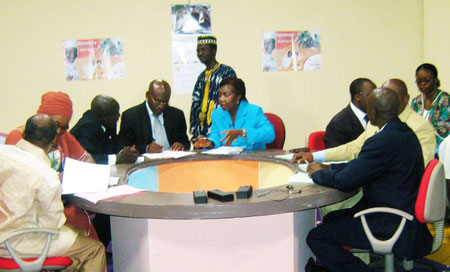 A nationwide live broadcast of a public dialogue on future challenges of living with AIDS culminated the series of dialogues with segments of the Cameroon population. Cameroon national (state-owned) radio stations aired the two-hour public conversation.