MAZI Articles
Strengthening Our Alliance with the Universidad del Norte
by Alfonso Gumucio Dagron
The relationship between the Consortium and the Universidad del Norte, in Barranquilla, Colombia, keeps growing. A relationship was first established three years ago in the process of supporting the master's programme with emphasis in communication for social change and a research project on participatory and community media.
The master's programme was started its activities in March 2007 with 30 students, and the research project has been completed, with new perspectives on participatory monitoring and evaluation. The materials are already available in Spanish, and the Consortium will publish them in English.
Alfonso Gumucio, Consortium managing director for programmes, recently visited Universidad del Norte and met with the group of students and faculty.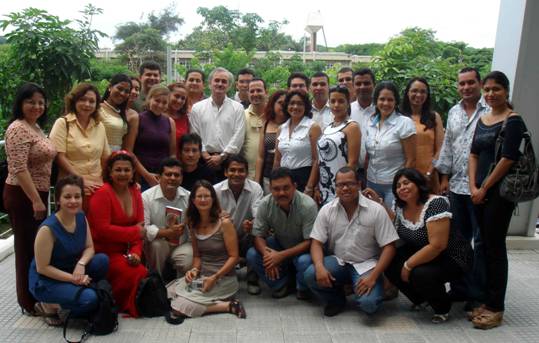 During the visit, new activities were agreed upon:
UniNorte will dedicate two students to keeping the Consortium's CFSC Body of Knowledge current with material from Latin America.
Support and priority will be given to bringing professors from the region to Uninorte. A network of interested professors and studies of communication for social change will be created with the participation of several universities of Colombia.
Ultimately the university hopes to have at least 15 students from outside Colombia enrolled in the programme.
Universidad del Norte will sponsor a conference on communication for social change in 2009, to attract more academics and students to the field.
UniNorte will explore the potential for establishing an online specialization on communication for social change, addressed to Colombian organisations that have development programmes with communication components. The idea is also to encourage students of this specialization to continue their studies at the master's programme.
Gumucio met with Alberto Martinez, the new head of the University's communication department; Jesus Arroyave, director of the masters programme; and Jair Vega, a professor.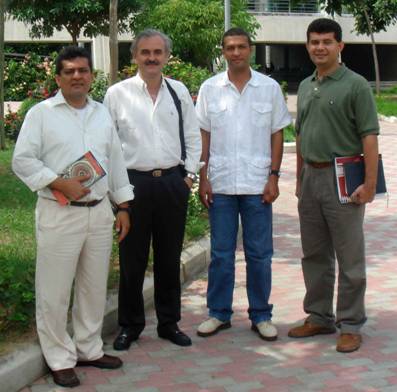 Although no Consortium scholarships were granted during 2007 because of time and administrative constraints, more than 50 people wrote to the programme inquiring about the master's degree, from 13 countries, including Chile, Bolivia, Honduras, Argentina, Venezuela, Ecuador, España, México, Guatemala, Perú, Nicaragua, Colombia and one from Pakistan.
Several references to the master's programme have been published on various Web sites, including that of the Ministry of Education, the Latin American and Caribbean Youth Portal, Infoamerica, Media development and La Iniciativa de Comunicación.